As you might imagine, the art of web design dates all the way back to the very first days of the world wide web itself. In nearly 30 years since that first web browser came into existence, web design has understandably changed a lot. With new tools and new ideas coming out almost every day, there are countless ways to approach designing your web page. From modern to retro, there are options for every preference and function. Whether you're hiring a web designer or doing it yourself, a little inspiration goes a long way. Here are 5 web design ideas to help bring your website to the next level.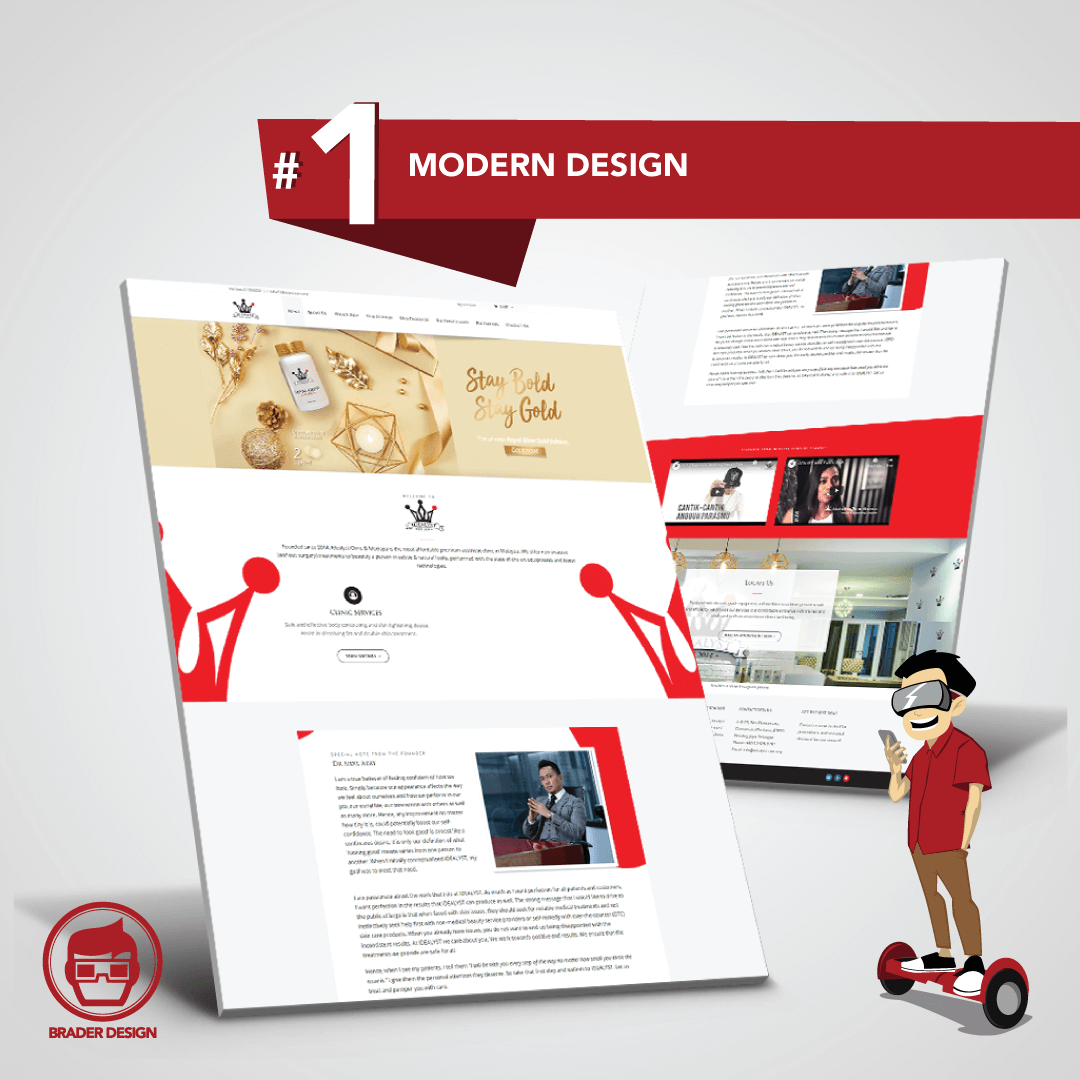 1. Modern Design
This is the most up to date and sleek form of website design. With this approach, you can expect to see simple, clean layouts that focus on minimalism and precision. The name of the game here is "less is more." By honing in on the most important elements of design like font and layout and then simplifying them, you convey information elegantly but efficiently. This sort of layout is great for formal websites. If you're in the tech field or work in something like consulting, try out a modern design.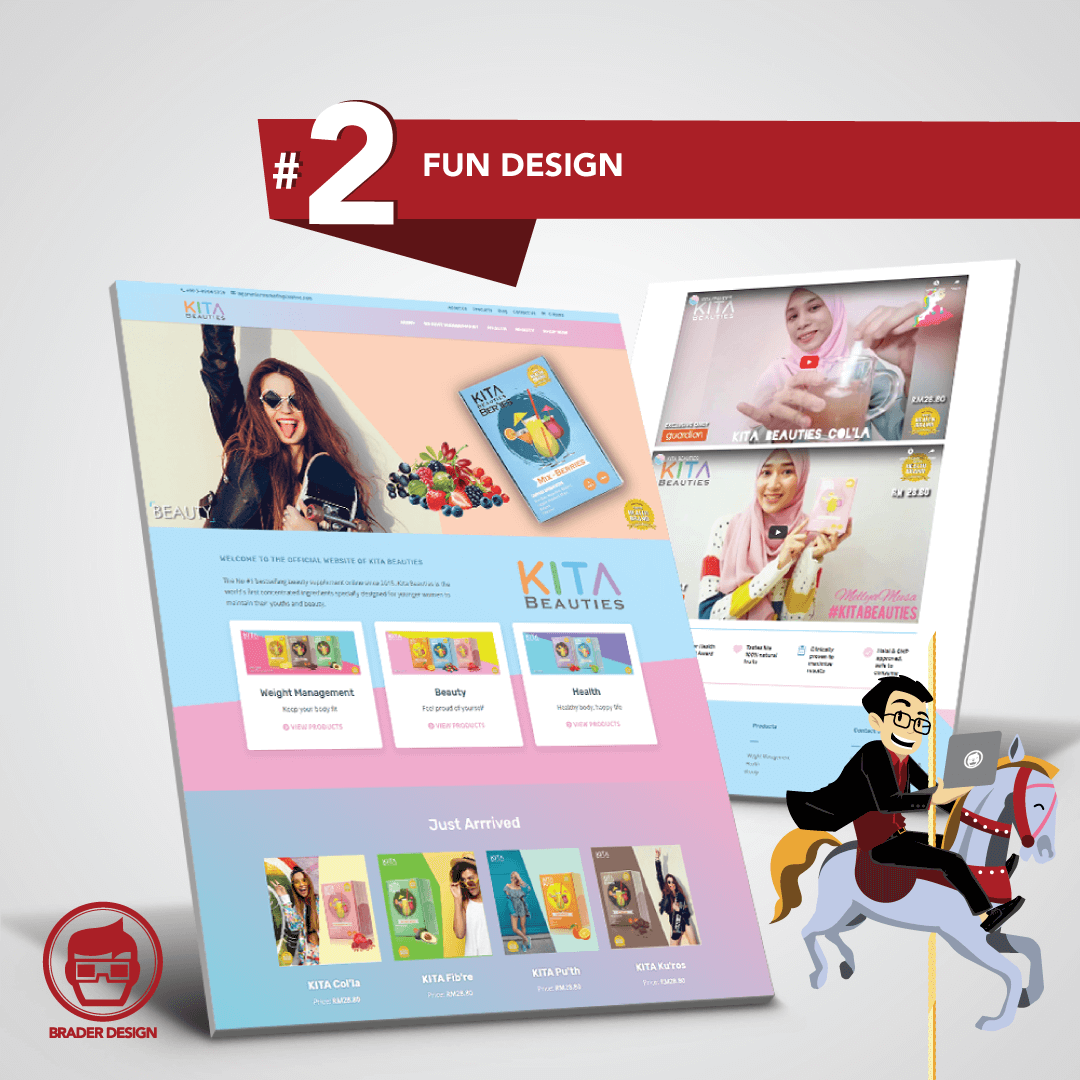 2. Fun Design
This is a great approach if you run a business that is more focused on connecting with your customers. For something like a restaurant, food product, or entertainment-based business, a fun design can do wonders. With this sort of design, you'll want to incorporate bright colors, playful illustrations, and dynamic text. Basically, anything to catch the eye of your audience. A more lighthearted design direction will make your business seem more approachable and attractive.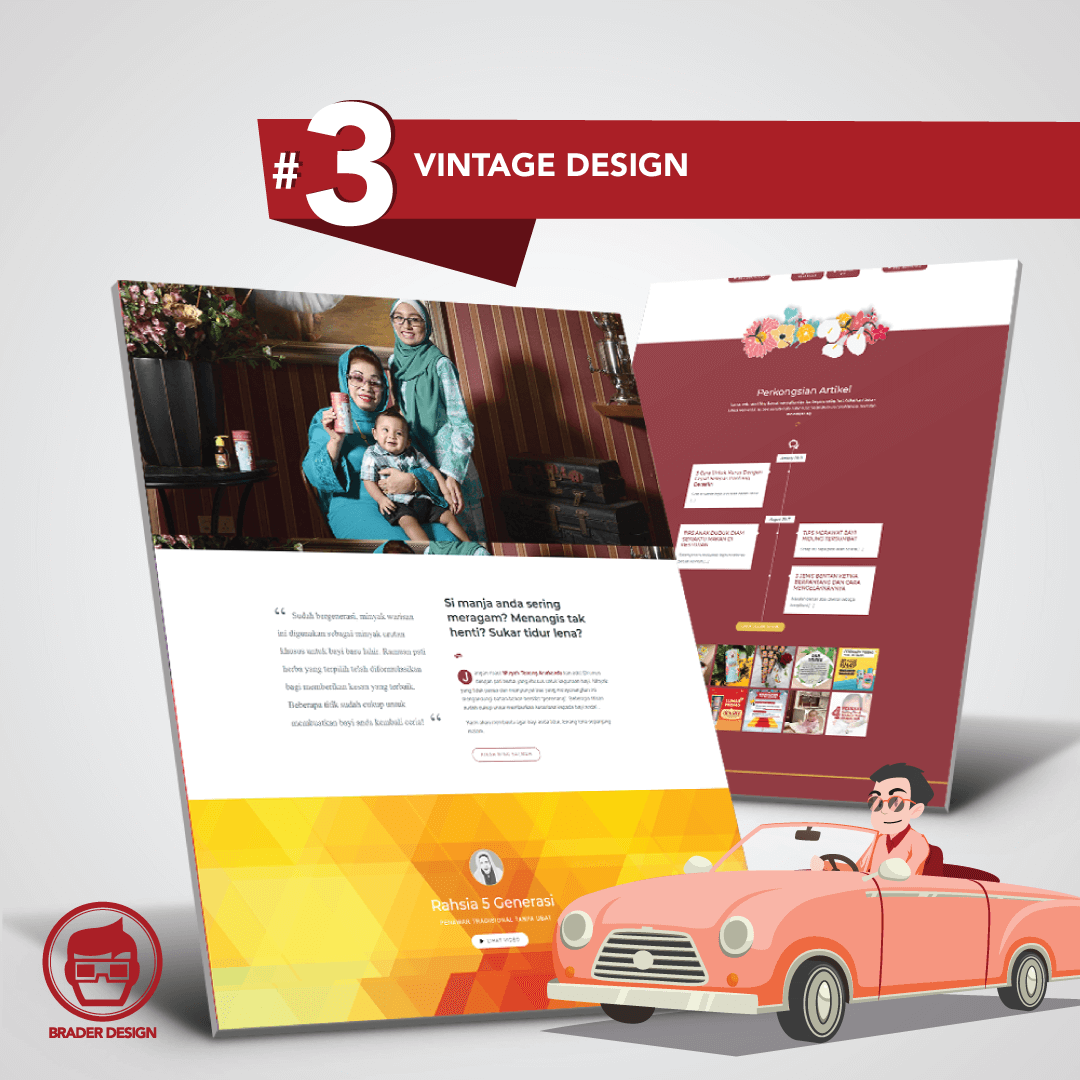 3. Vintage Design
The aim here is to insert some warmth into the digital world. A vintage approach attempts to bridge the gap between classic print layouts and web design. By using old-timey imagery, fonts, and color palettes, you can invoke a sense of nostalgia in your customers. This is great if you're trying to market artisanal products or vintage focused services like clothing resale. Evoking the familiar and classic is a great way to make someone feel at ease on your website.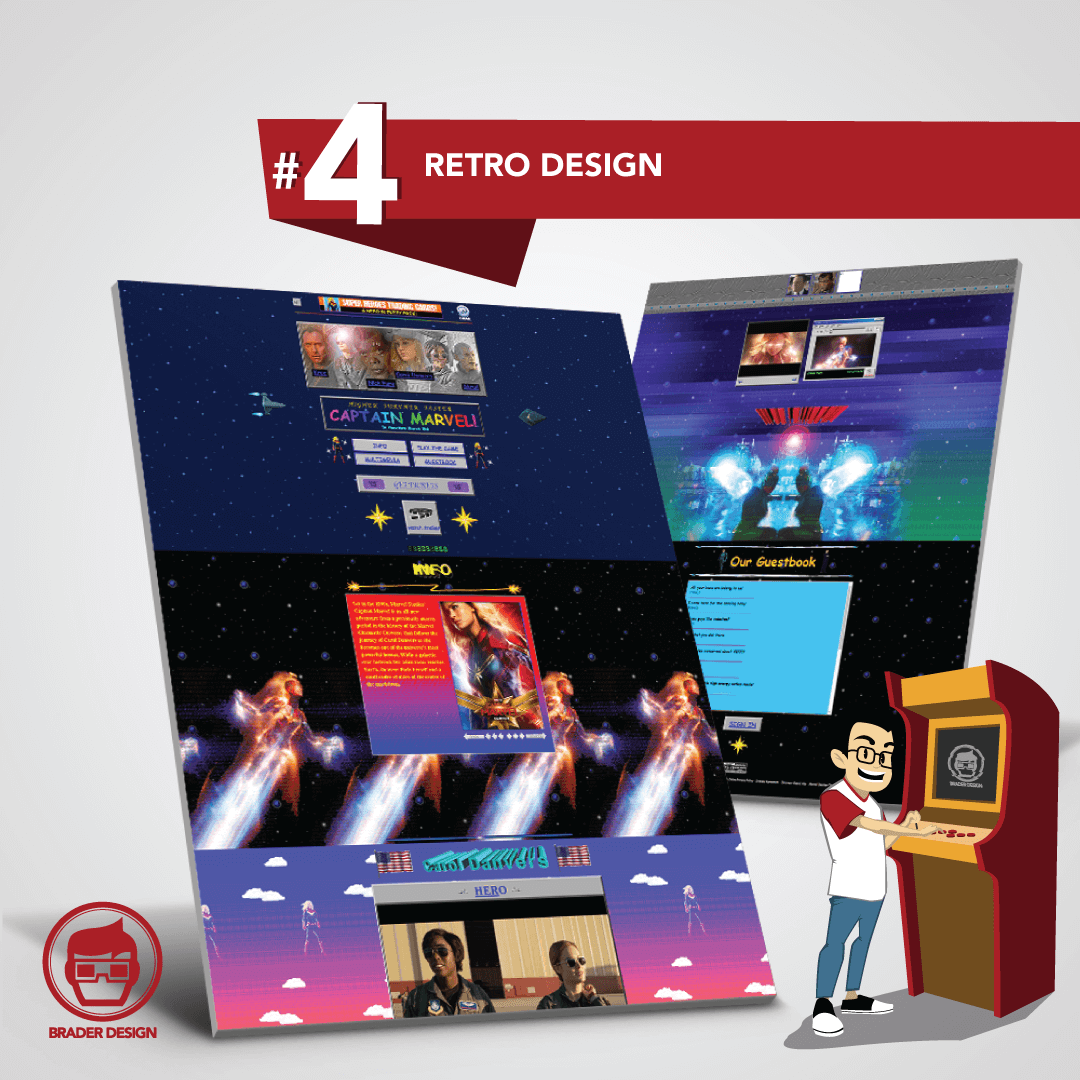 4. Retro Design
Similar to vintage design but not the same, retro design is an attempt to recreate the feel of the old school internet. If you remember the days of Geocities and similar web hosts, you'll recall that there was a certain appeal in their simplicity. Recreating that feel can be a great way to bring viewers along for a ride in your time machine. Great for businesses that focus on retro services like vintage video games and similar nostalgia-based services, try this approach for a perfect "way back when" feel.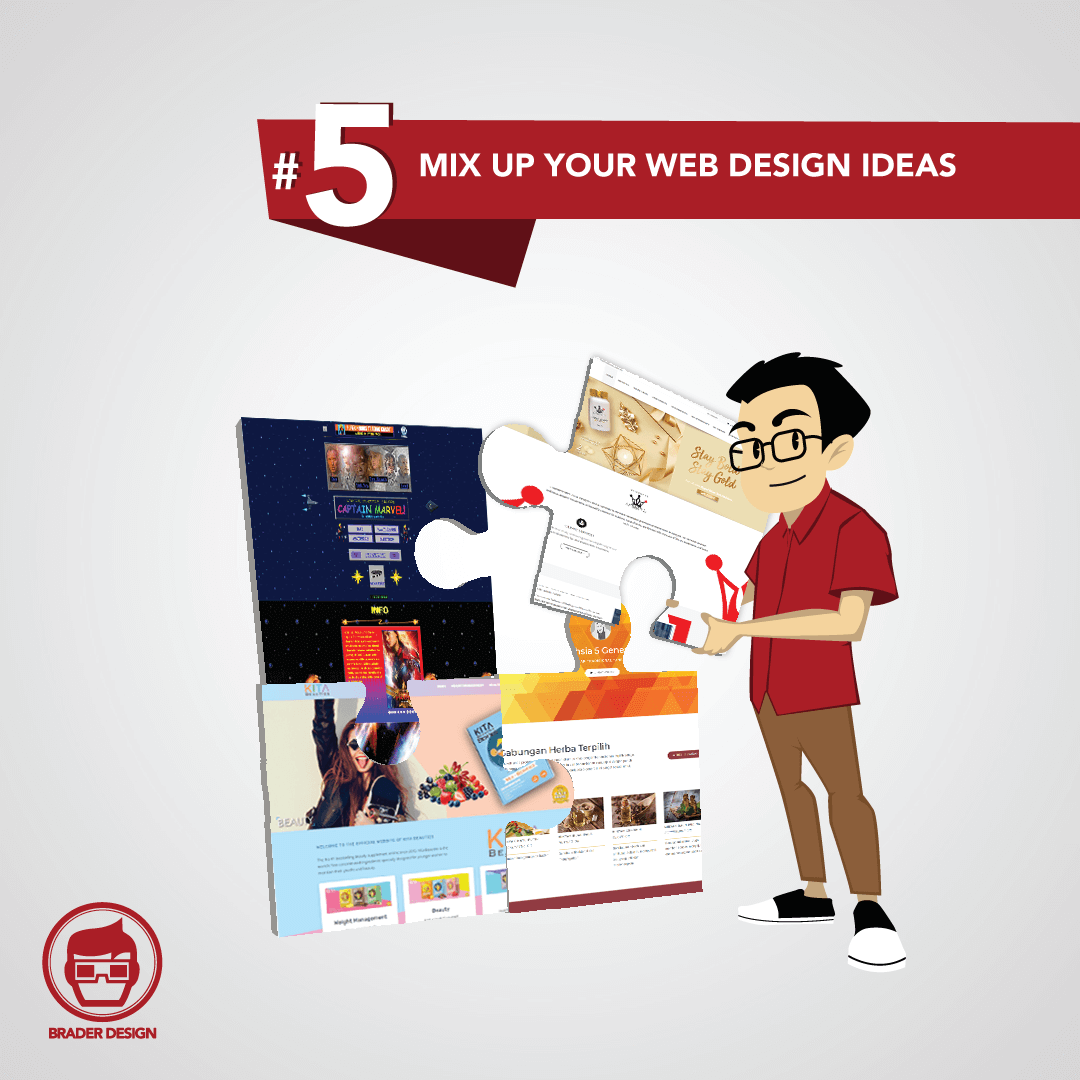 5. Mix Up your Web Design Ideas
Last but not least, just get creative. While all these web design ideas are great on their own, finding a unique synthesis of several ideas is another fantastic approach. While you shouldn't get too carried away, combining elements of the many different design approaches can create a look that fits your brand or service perfectly. If you have ideas for your website but need help executing it, you're in luck. Check out some of these sharp designs by folks who know exactly how to design a top-notch website!