Did you know that 36% of all businesses still don't have a website? As crazy as that sounds, there is a logical explanation for why over one-third of all businesses haven't jumped online yet.
Most businesses run lean, and only spend money when it's absolutely necessary. Many of these companies may have an online presence on Facebook or a Google My Business listing and don't feel the need for a company website.
But truthfully, if you have a business, then you need a website. Not only because it affects your online presence, but having a website for your business is THE KEY to your social media marketing in 2019.
Read on to discover five proven reasons why your business must have a website as the foundation for your promotional, marketing and sales efforts.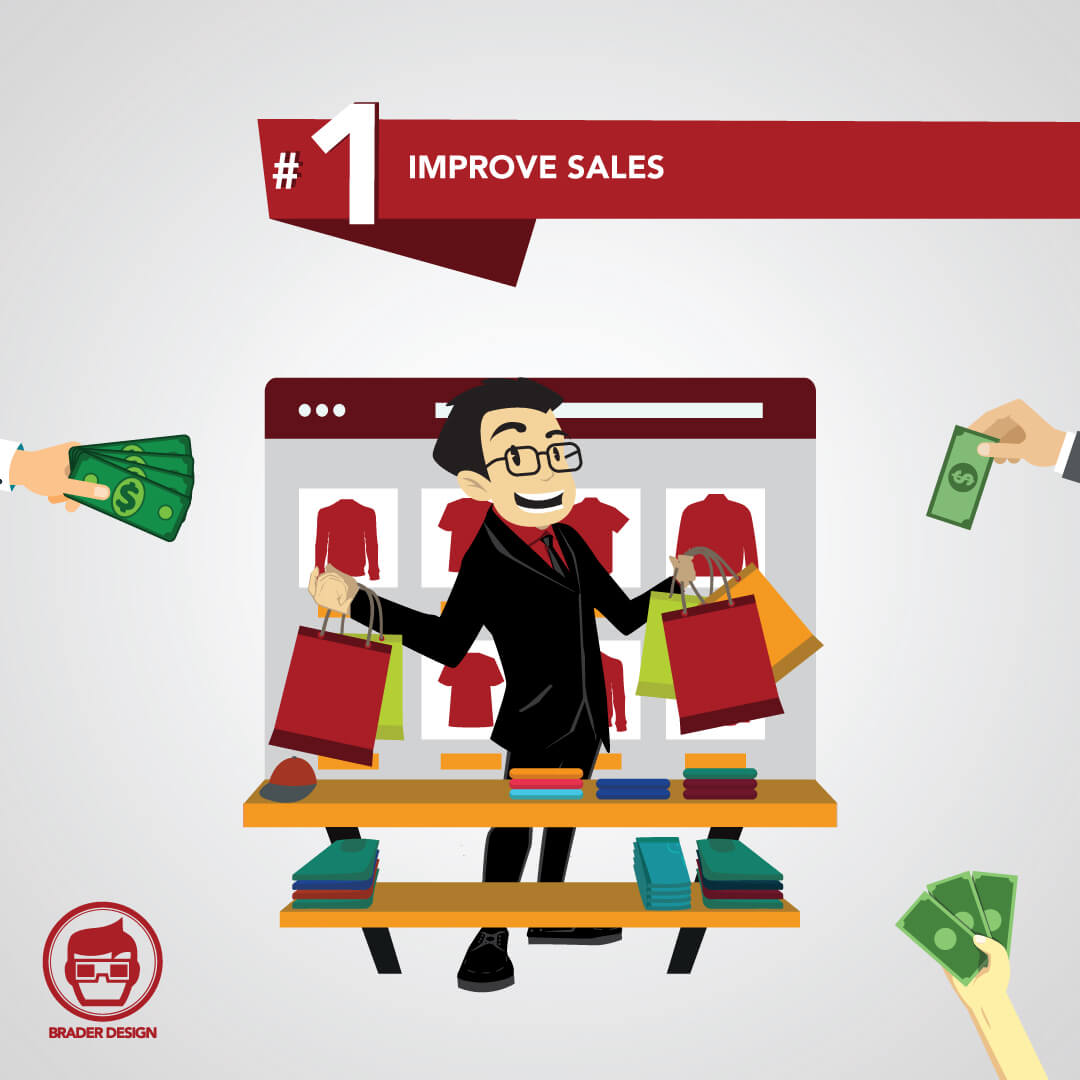 1. Improve Sales
A website gives you a hub to sell your products and services directly to your customers. To that end, an effectively designed website acts as a professional sales staff, providing answers to frequently asked questions and processing sales.
Even if your customers already know about your business, where do they go after hours to buy your offerings? A website with e-commerce and purchasing functionality simplifies the sales process by allowing users to make purchases online.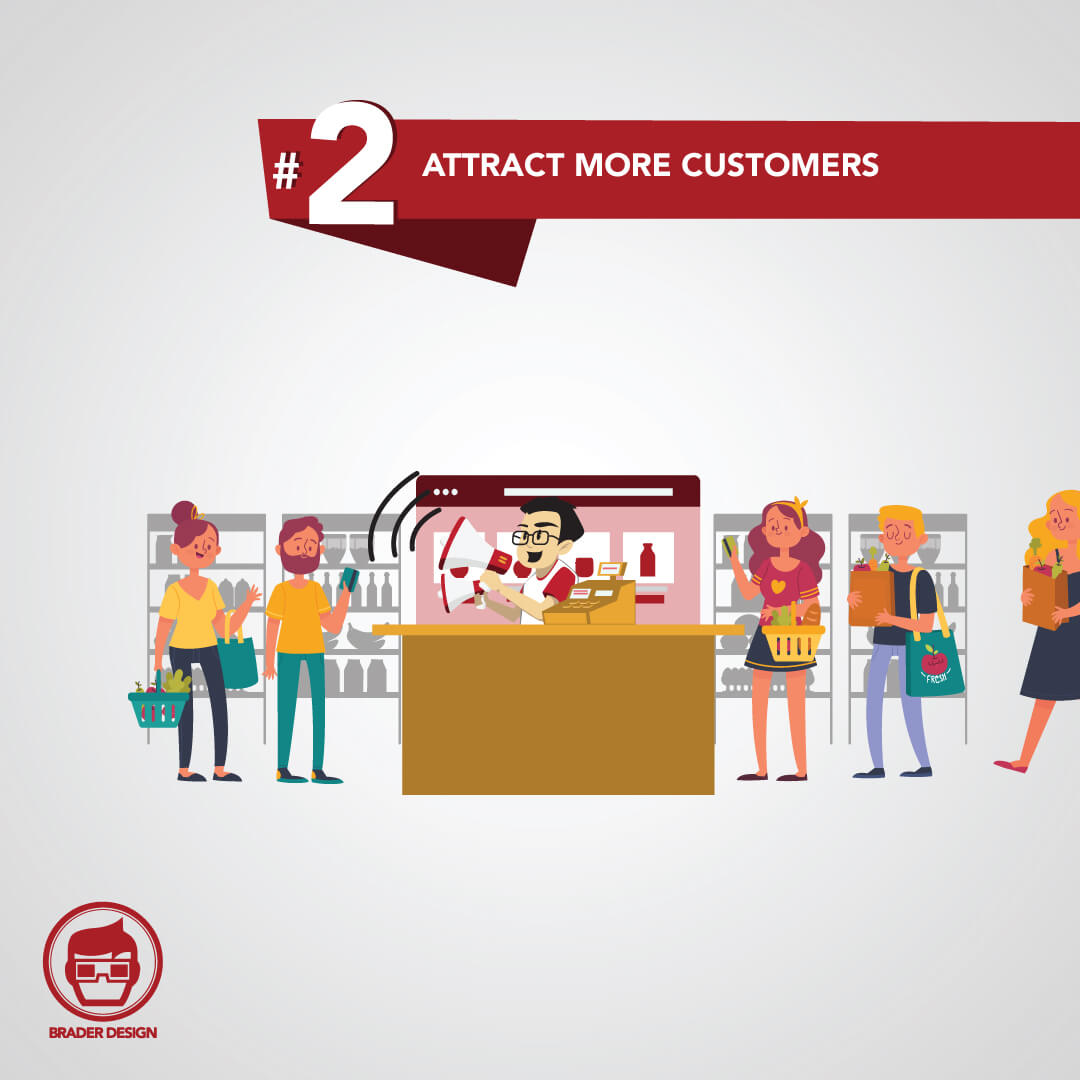 2. Attract More Customers
Your business may already have a strong customer base. But an online website will attract many new customers who may not have heard of your company before.
Think about this: When people have a problem, they turn to the internet for a solution. A smart business owner will create a website that positions their company as the problem-solver. With the right content that addresses your customers needs, your company can receive a steady flow of warm leads ready to do business.
Also, having your own your site gives you the opportunity to appear in Google search results for more traffic. More traffic means more sales lead so the more people come to your site, the more sales you will earn.
Here are 7 ways to drive more traffic to your website to boost your sales even further.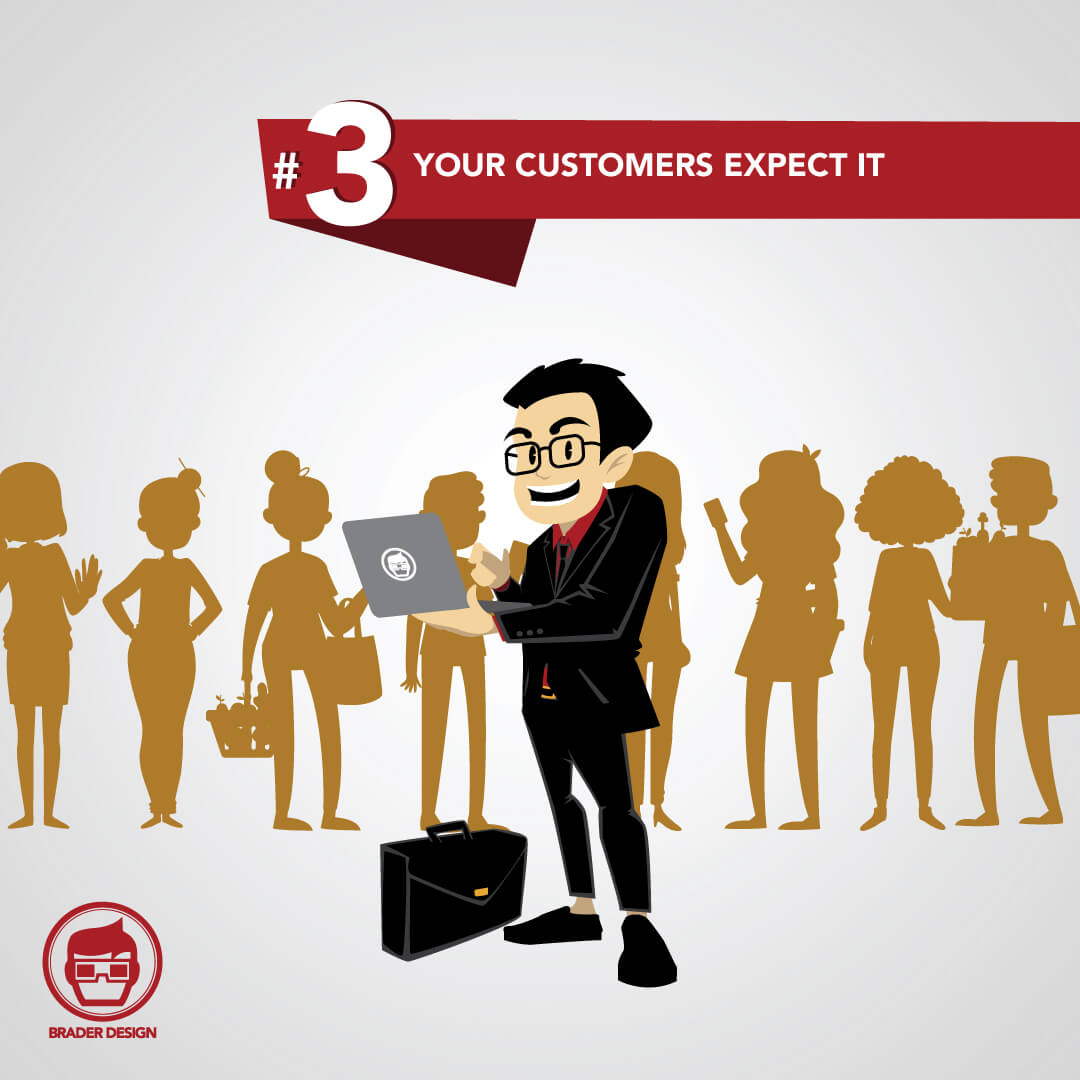 3. Your Customers Expect It
Since most companies already have an online presence, your customers expect the same from you. They may already be familiar with your business, or they may have been referred by a friend. So when they turn to you online they don't expect to come up empty.
Your competition has their own websites too. Remember, 72% of all consumers who are considering making a purchase go online to research reviews and educational content. If your company doesn't have an online platform, these consumers will find your competition instead.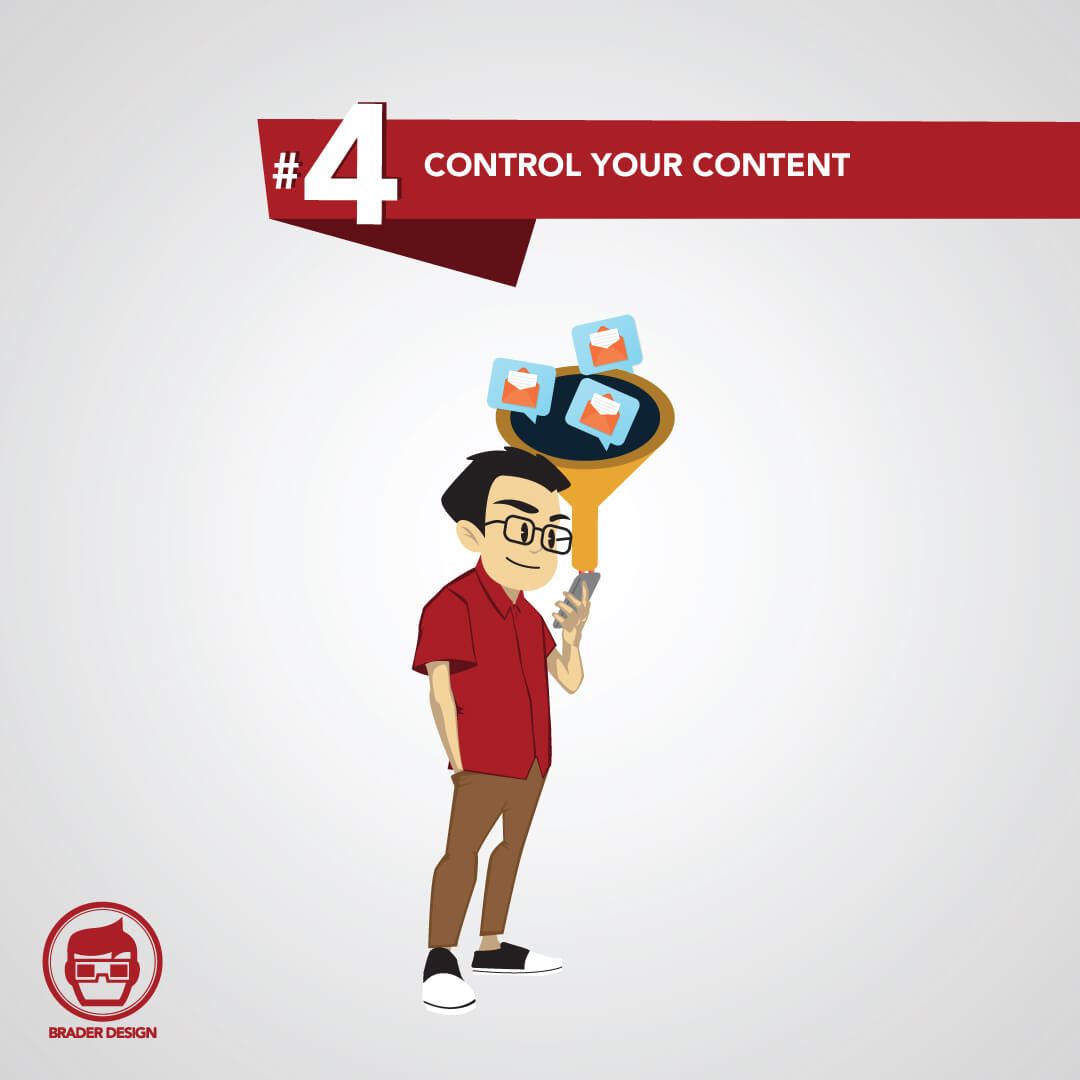 4. Control Your Message
When your company publishes content on a third-party network, like Facebook, LinkedIn or YouTube, you must adhere to their rules. And these rules change often. Make one misstep, and they can close your account and delete all your content without notice.
These companies can also change their policies or update their algorithms, leaving your content nowhere to be found.
In short, you can effectively lose the opportunity to connect with your followers. That's not a position any business owner wants to be in.
Instead, create your own website which you control. You can produce what you want, control your message, and maintain your presence as you see fit.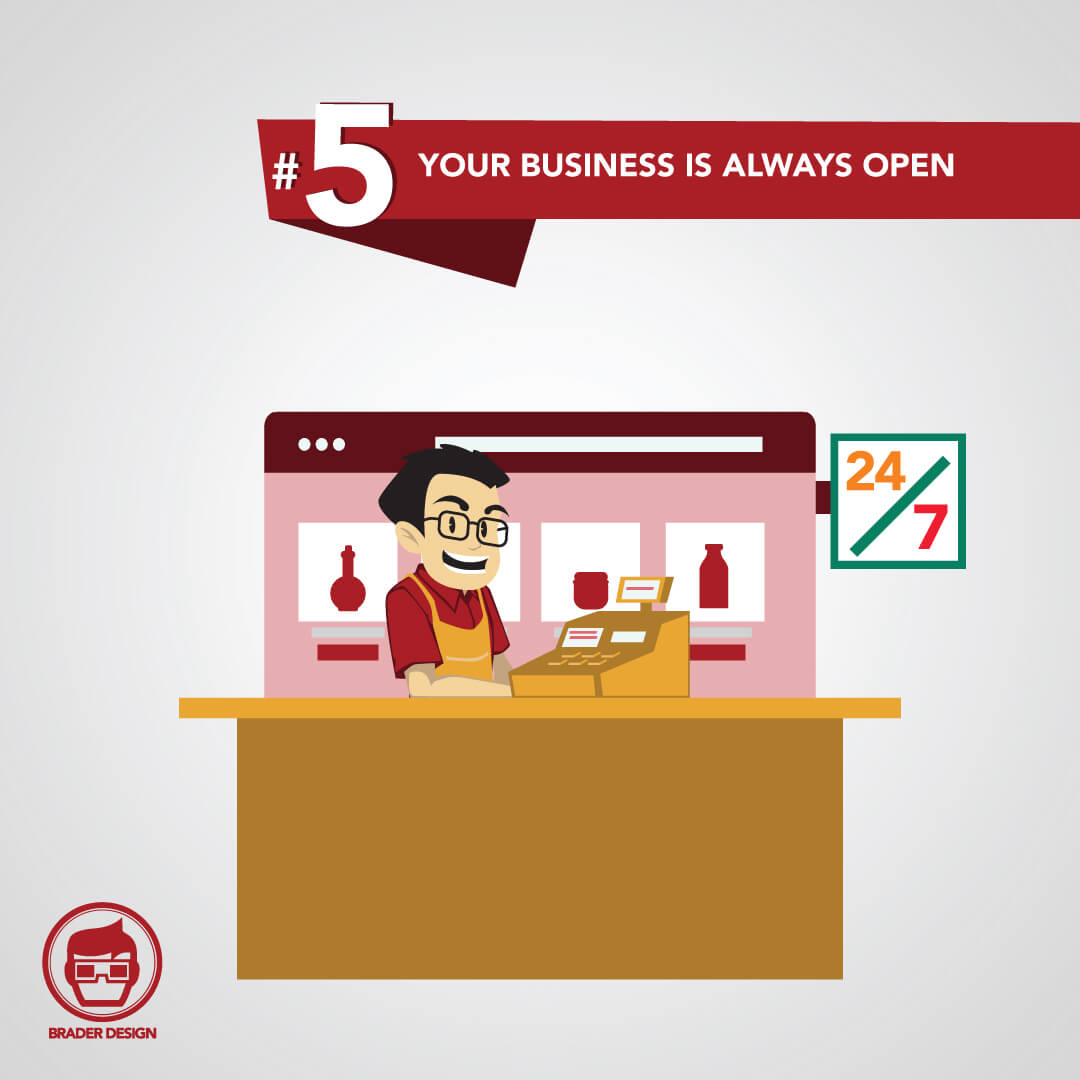 5. Your Business is Always Open
One of the great advantages of having your own business website is that your company can connect with customers 24/7/365.
Having an online store can catapult your sales. You can help customers after most brick-and-mortar businesses have put up their "Closed" sign. Your site can also serve potential customers who are out of your local area.
Your presence online provides a consistent place to cultivate your brand identity, to provide customer service, and engage with your customers. You can also integrate your website with an email marketing list to help you attract repeat business. And you can do all of this, 24 hours a day, through your website.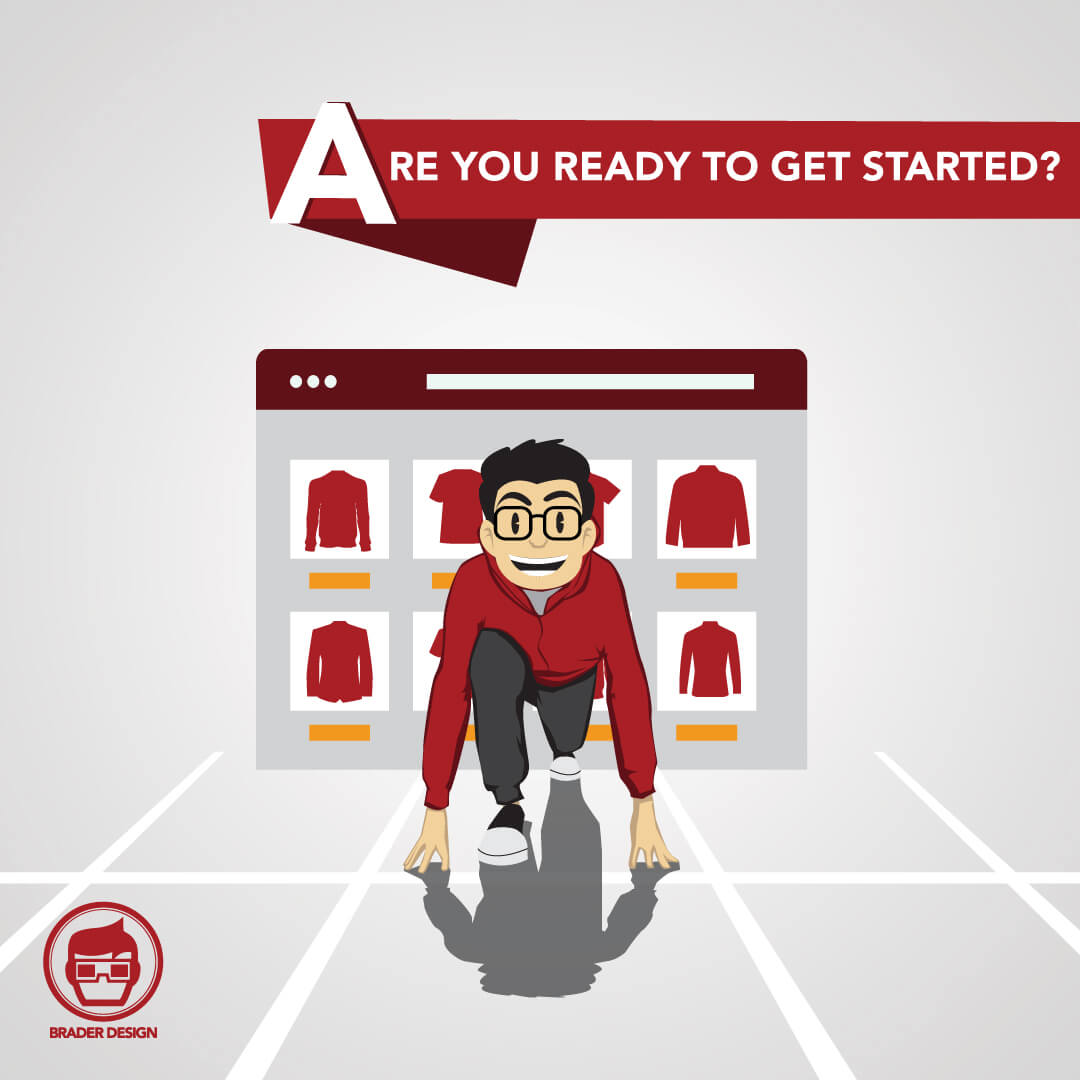 Need a Website? Here's the Bottom Line
If you need a website, you can start with a few pages including pertinent information, such as your business hours, Contact Us and About Us pages, and perhaps links to online reviews.
Even if you want a more extensive website with more functionality, it's still wise to get your web presence started with a basic website which will raise your business profile instantly.
If you want to outsource your web development, please check out our services. Let us help you develop an effective website tailored to your business and start attracting prospective clients now.